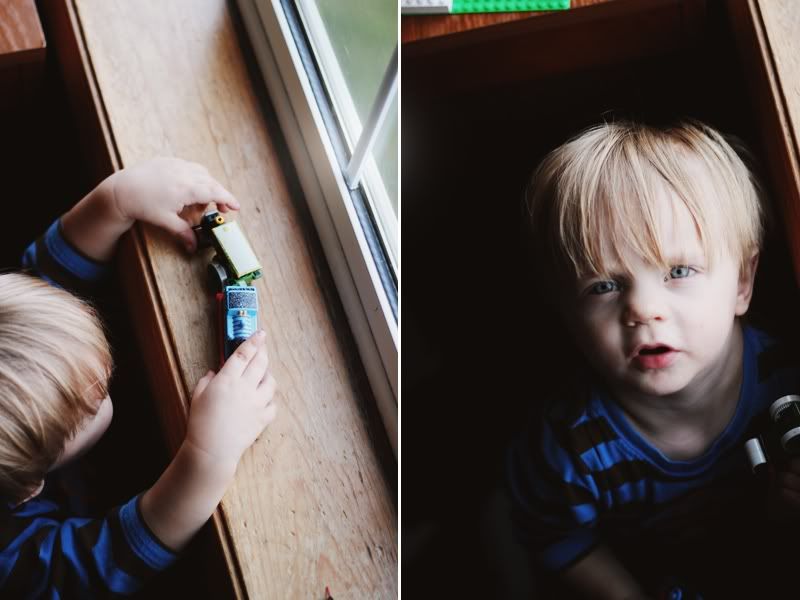 Samuel loves trains. He makes choo-choo noises and pushes them around, drives them up and down furniture, and can name them all. I love listening to him go, "Thomas, Pewcy, Jawmes." He'll say, "no diesel!" and smash them together. He's especially fond of linking them as well as stacking them...then subsequently knocking them down. These are just a few moments from everyday that I like.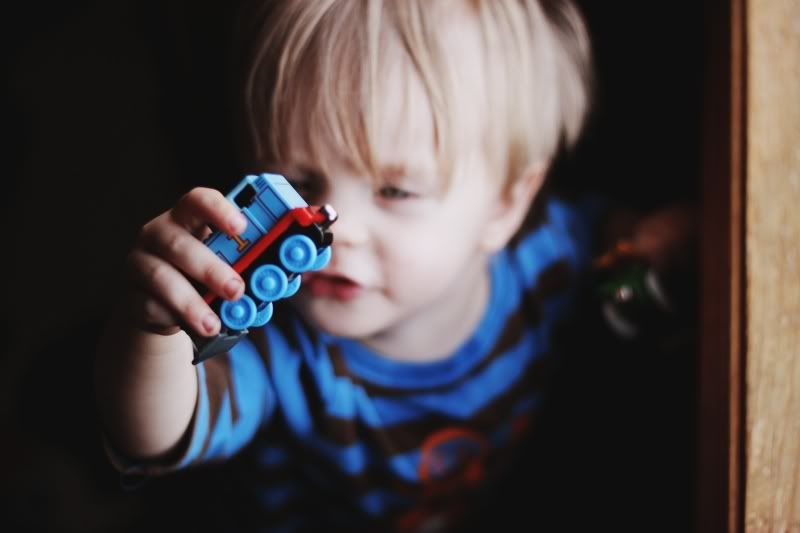 This little boy makes me smile.
ps. am accepting sponsors for aspire again! email me if you're interested in advertising in october!