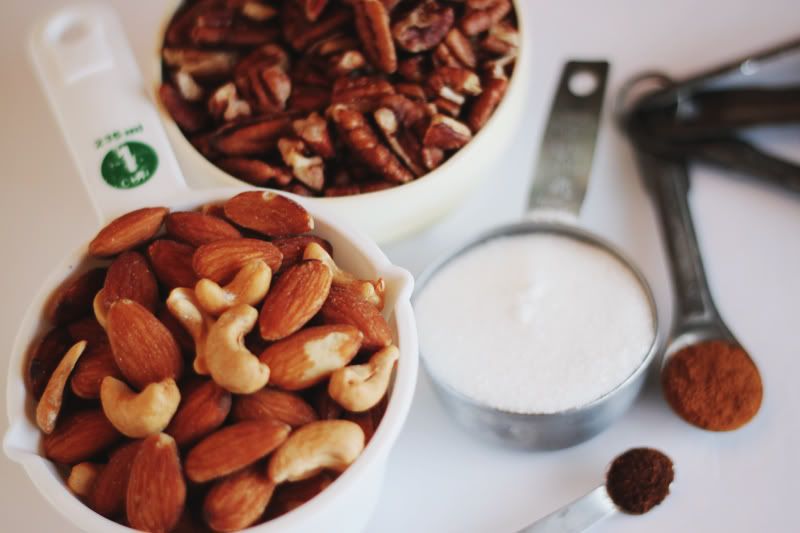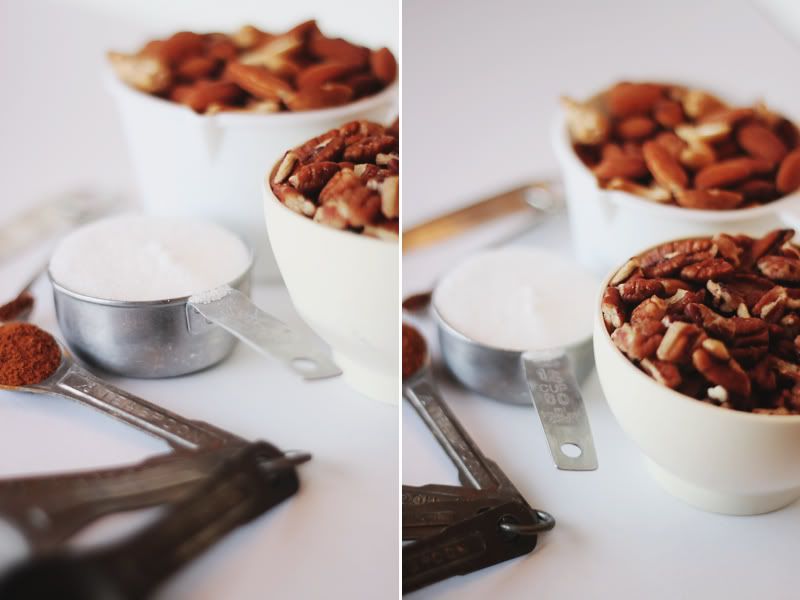 My mom has a big green folder chock-full of recipes. They're spilling from the plastic sheets looped on the metal rings and the whole folder is bursting with recipes. Recipes from magazines, photocopies, cut-outs, printed recipes, hand-written ones, and even some from the back of boxes or magazine clip-outs. It's a book of recipes that we've tried and loved, from the simple ones, like the best chocolate pudding, to the more extravagant, like chestnut cream roulade, or maple-soy glazed salmon.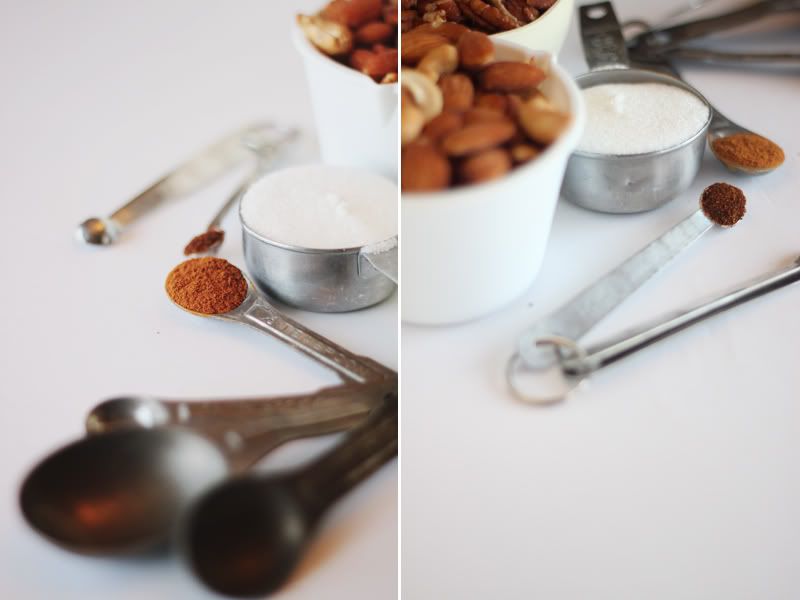 When she first pulled out that recipe book, I went through page after page of food, and asked her why she had so many different recipes in it. I don't remember what she said, except that it was along the lines of, "these are just some of my favorites." I do remember vividly though, how she said that she'd make one for me someday. It was so exciting to think about as a little girl -- to someday pull my own folder stuffed to the brim with recipes cherished over the years. To tell my own someday littles about the time I made the two pans of dutch babies, or the day that we cut sugar cookies, or how the simple chicken corn tostada salad was one of our favorites.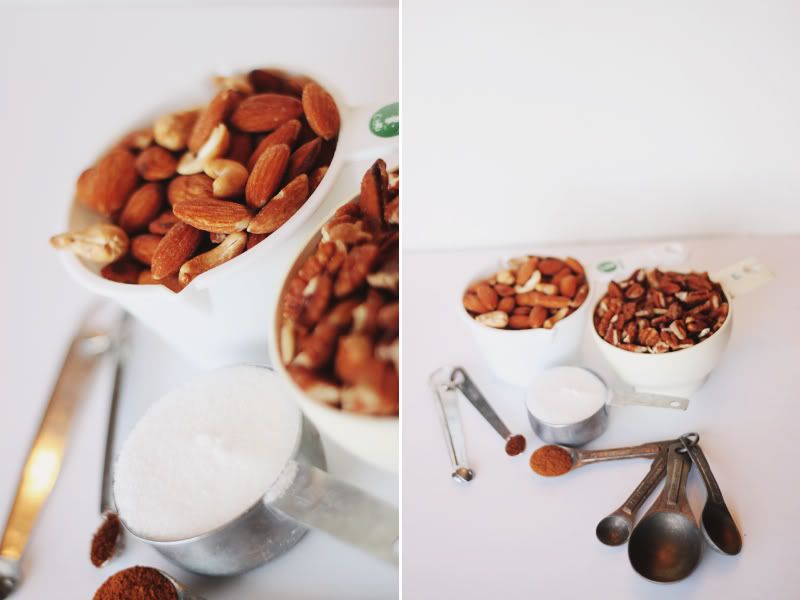 One of my favorite recipes in the book is one for plum-dumplings, written by my Great-Grandma Dumpling. I was maybe three when we would go to her apartment. I remember the day she taught my mom to make her dumplings, her weathered fingers covered in flour and an apron tied around her waist. Her snowwhite hair was in a low-bun and she gently helped my mom make her recipe, cherished throughout the years.
We sat down at her long table, set with fine china, and ate her chicken noodle soup (homemade, with thick, homemade noodles, all uneven and of varying sizes, and more delicious than anyone perfectly-cut). My feet dangled over my chair and I slurped loudly, as three year olds do. The soup was delicious (and we still make it), but the dumplings were the star.
You drizzled them with melted butter and sprinkled cinnamon and sugar on it, then you cut it up and bit into it. The plums were soft and sweet, the dumplings rich and warm, and the combination of all the flavors made for one of the most perfect bites ever. It's not that the recipe was anything sought-after, but it was special because it was a family tradition. It is a family tradition.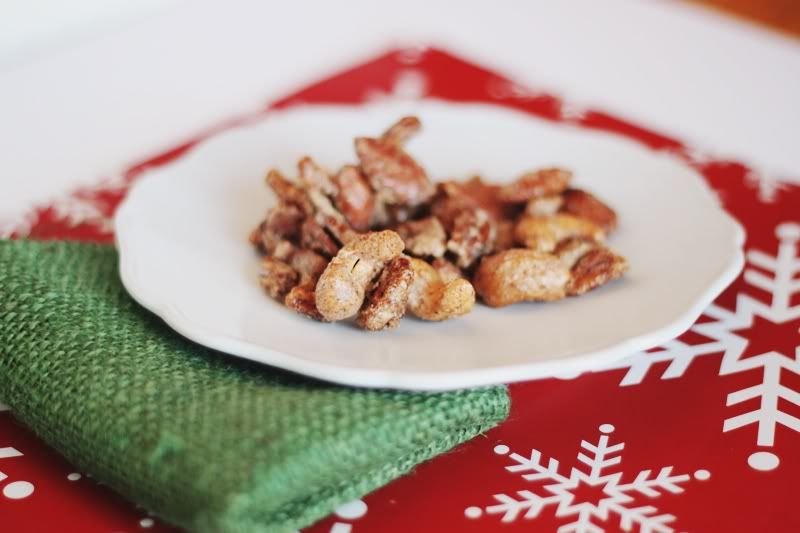 The recipe is scrawled in her handwritten cursive on a folder piece of yellowed paper. Brief, and to the point, like my great-grandma. Easy in simplicity, but not at all simple in the depth. To this day, it's one of my favorite recipes, and one of my favorite memories. That's part of the reason why we have recipes gathered from all over the place -- not because of where they came from, but because of the story behind it.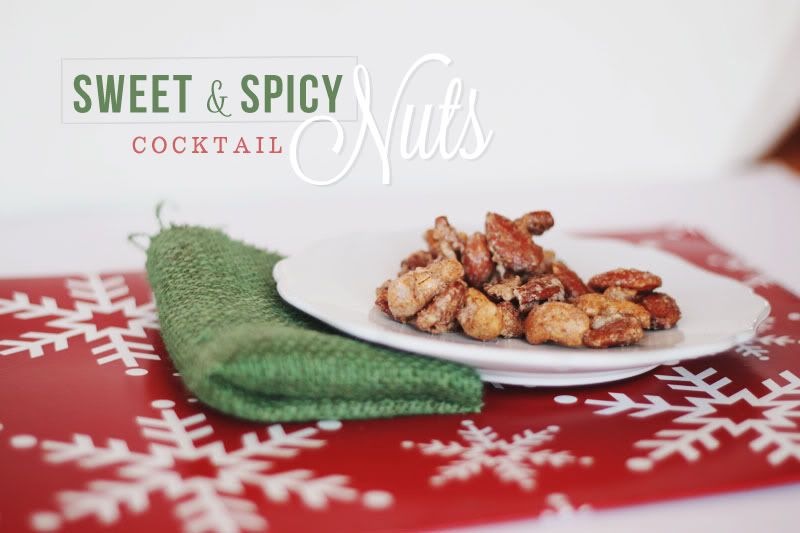 Sweet and Spicy Cocktail Nuts
recipe from a truvia cut-out
Ingredients
1/3 cup sugar
1/2 tsp. ground cinnamon
1/8 tsp. cayenne pepper
dash ground ginger
1/4 tsp. fine salt
1 egg white
1 tbsp. water
1 lb. unsalted nuts (we used walnuts, pecans, and almonds, but the walnuts were our favorite)
Directions
Preheat the oven to 225 degrees. Whisk together the dry ingredients, and set aside. In a separate bowl, whip the egg white and water till foamy and holds a soft peak (about five minutes). Add the nuts and toss to coat completely in whipped egg white, then add the spice mixture and toss to coat completely. Transfer to greased baking sheet and spread out an even layer. Bake for 1 hour, until the nuts are toasty and crisp (and smell oh-so-good), stirring about every 15 minutes. Let them cool and then feel free to snack away!
This is one of those recipes that has found its way into the green folder. Because we liked it. And more-so, maybe than that, but there's a story about a quiet December day that may seem ordinary, but was precious because of that very reason. It was one of those recipes that Chloe made, and it was so good that I whipped up another batch the next day. We made them and ran out of nuts, so we dug through a trailmix bag and picked out almonds (I kid you not -- these nuts were so good that they were worth it). Sitting on a white platter on our island, they were gone within the hour.
I laugh to think about how when we finished it, the trail mix was really only peanuts, m&m's, and raisins. It's one of my favorite memories from December. And now, sweet and spicy cocktail nuts are now some of my favorite holiday snacks. Any sweet memories from in the kitchen?