As 2010 draws to a close, I want to take time to be still and reflect on this past year. There have been so many troubles, struggles, and triumphs in my own life -- trials and hardships but the overall theme of this year for me was forgiveness. Gratefulness. Being born anew in Jesus. Overcoming troubles and mindsets and letting go of baggage with my Savior's help. And living a life for Christ, no matter what -- that our past does not define us -- and we can live completely for Jesus. Our identity is rooted in Christ, and
nothing
can shake that.
And today, I will sit and be still. Yes, I'll laugh, I'll enjoy spending time with my family and friends in the last few hours of this year. I'm grateful for this year. And I want to sit and let my heart remember how truly blessed I am -- I want to be still and let my voice praise God for all that He's done in my life.
2010 has been a long year. There are times that I am so grateful for and love that I'll forever have them in memories, and then there are times that I hope I will never have to go through again. Moments of fear, anger, and sorrow. Times in which my faith has been tested to the point of breaking -- but always has my Jesus gripped my hand and told me, "Hold on."
Even though I don't deserve it, He's held me in His arms and said, "You are important. You are wonderfully and uniquely made and precious to me.
You are forgiven.
You are loved. And I have a plan for you, dear daughter -- come and follow me. I will give you love and joy, comfort and salvation -- peace and rest. And abundant, beautiful life in Me. I made you and love you and won't ever let you go. Come and live your life for Me. Live boldly, and proclaim I'll that I have done for you -- be a light, and let your hope and faith and dreams rest in me. I have a beautiful, wonderful, and blessed plan for you life. So live for me."
And so in the last few hours of 2010 (okay, maybe not last few...it's only about noon right now) I want to spend some time being still and grateful for some of the joys of this past year.
In no particular order, I'm grateful for...
The excitement on my brothers' faces as they open their gifts.

Sam's life.

Late night talks with my parents.

My camera.




Forgiveness.

Coffee. :)

My brother Caleb coming up to me spontaneously, giving me a hug, and saying, "Hannah, I love you. You're beautiful, and the best Hannah a Caleb could ever have," just when I needed it the most.

My laptop, purchased in February of this year. (the last day I'll be able to say, of this year and mean 2010. It's a bit bittersweet...)

Love.




Abundant life in Jesus Christ.

Leading worship.

Youth retreats.

Color.

Chocolate.




Snow, snow, snow, and more snow. (40+ inches already this winter...and counting!)

Friends and neighbors who stick with you.

My church and church family.

Ballet, recitals, and friendships that come from being at the studio all day Saturday, dancing, dancing, dancing.

Jesus, Jesus, Jesus.

Simple things like peppermint shards on top of a Hoho Mocha from Caribou.




Music and singing.

Panini's made by my sister.

Family.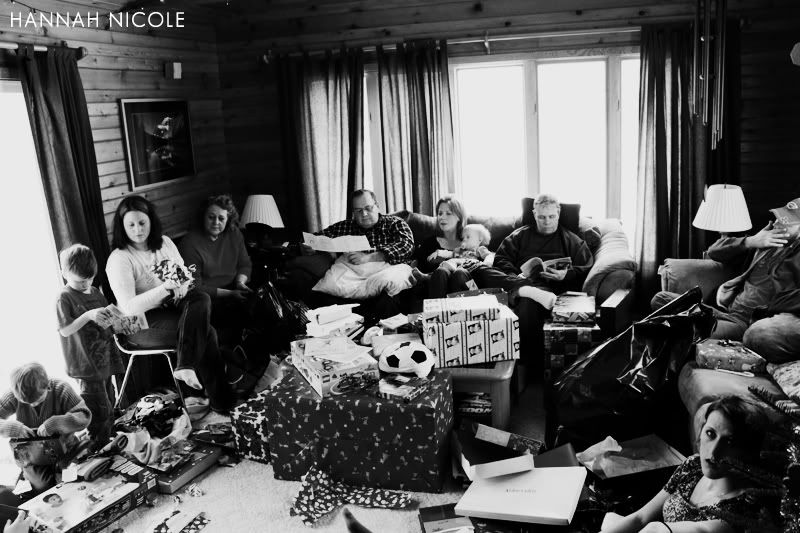 Joy, peace, hope, and faith.

The Bible.

Lego creations being built and stories made up.

Bokeh.




Sunflares.

Making a dinner that everyone loved (except for Eli who said, "this is yuck." It might have been the onions...;) )

Blogger friends. (that's right -- I'm talking to YOU! :) )

A new year.

This past year.

A trip to Duluth with my grandparents, aunt, and brother Brennan.

Brilliant sunrises and sunsets.

Another birthday, celebrated with my loved ones.

Photography.

Watching Lord of the Rings late at night with my sister and dad.

Ordering pizza at 11:34 at night.

New life.




My mom taking us to get coffee spontaneously.

Wii Sports battles and bowling championships.

Laughter.

Friends.

Time spent talking with my dad about faith, life, and the awesomeness of Marvel over DC.

Prayer.

And...

Knowing that every day is a new day.


I'm gonna sing this song
To let you know that you're not alone
And if you're like me
You need hope, coffee, and melody
So sit back down
Let the world keep spinning 'round
For yesterday's gone and today is waiting on you to show your face

It might not be
The prettiest thing that you'll ever see
But it's a new day, oh baby, it's a new day
And it might not look like
A beautiful sunrise
But it's a new day, oh baby, it's a new day
New Day, Robbie Seay Band
It's a new day, friends. It's a new year coming up. And I'm grateful. It might not be the prettiest thing that you'll ever see, but it's a new day. I've got new life in Jesus, and this year, my faith and love will be verbs. I want to live with an active faith and live in the knowledge that I am forgiven, redeemed, loved and the Lord has a plan for my life. My past does not define me, my future is full of hope because of Jesus, and I will celebrate and be grateful for the present -- living fully and boldly.
It's a new day. A new year. And maybe, just maybe, it'll look like a beautiful sunrise.
Welcome 2011.
I'm ready for you.
Comments closed on this post. Have a beautiful, blessed New Year, friends!